Parent partnership Program/P3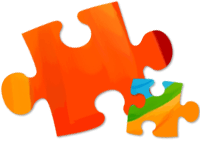 The Parent Partnership Program was established in 2013 by a group of parents committed to support the students, faculty, staff and administrators of  Autism Academy.   The goal of the P3 association is to support, listen, and carryout the mission of Autism Academy for Education & Development.
Autism Academy Parent Partnership Program (P3) sponsors great events for our students during the school year like the Trunk-or-Treat, Halloween and Friendship Dances, Movie Night, Family Picnic, Bingo Night, Pastries with Parents, Bowling Night and The Pizza Party. 
P3's budget is directed toward supporting these events along with funding essential classroom supplies, school wide needs and showing teachers and staff the appreciation that they deserve.  Support is vital to our ability to keep up this good work.  
100% of the money raised and all contributions received will all go right back to the students, teachers, staff and the school. Please consider a tax-deductible donation to help support Autism Academy Parent Partnership Program's budget.    
Your tax-deductible contribution will make a difference, this year more than ever.  Help us stay strong and fully funded so that the P3 can focus on enhancing your child's experience at A+/Autism Academy.   
Thank you in advance for supporting Autism Academy Parent Partnership Program. 
P3 invites all families to get involved and be a part!  Contact your group today!
Donations and General Information: Please contact Kym Wilbur at kwilbur@aaed.org 
For more information or to learn how to get involved click here to visit P3's Facebook page! Facebook