Parent partnership Program/P3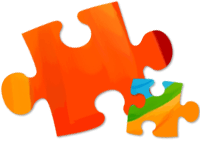 In 2013, we established the Parent Partnership Program, which is similar to most PTO parent associations in public schools. This support group is comprised of parents who are specifically interested in investing time to aid in the success of the Autism Academy.
The goal of the P3 association is to listen, support, and help carry out the mission of our school. We strongly encourage parents to support students academically and socially by getting involved to encourage their progress. Email the Parent Partnership Program president at your child's campus today to get involved.
Gilbert
President- LaTasha Whitaker
Contact: p3gilbert@gmail.com
Newsletters
Tempe
President – Laurie Hopkins
Contact: p3tempe@gmail.com
Newsletters
Peoria
President – Alissa Sleeseman
Contact: p3peoria@gmail.com
Newsletters