Peoria Campus
Low teacher/student ratios are maintained to maximize individual attention and to address the needs of each student.
Sensory room
Playground or gym designed for structured social play.
Students have Art, Music, P.E. weekly.Technology tools used in every classroom to meet the needs of each student. Tools include: iPads, Laptops, Smart Boards, and the latest assistive technology.
OUR PHILOSOPHY
The Autism Academy of Education and Development strives to improve the lives of each student, their family, and the community. The Academy will achieve this by addressing the needs of every student academically, socially, and behaviorally.
The "Character" program we offer provides a solid foundation to build upon to ensure every student becomes a valued, productive, and successful person able to accomplish their highest potential as well as contribute to their communities. The character program has key components designed to teach our students strategies for "Anti-Bullying". By teaching children with autism, we make sure that they are able to progress by participating in activities, pushing themselves academically, and encouraging positive behavior. The Autism Academy provides the support and resources to allow each student to flourish in a strong values-based environment with a focus on compassion, allowing students to attain their highest level of academic and social achievement.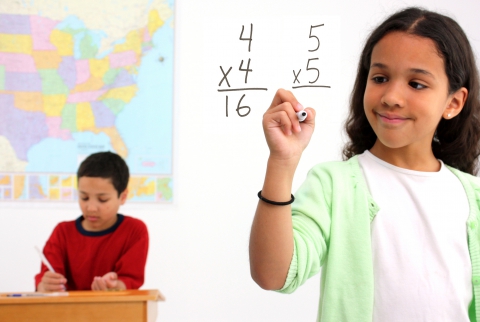 Read below about the specific teaching techniques for children with Autism. At a school for children with Autism, the focus is on a broad array of academics that will help the development of each student.
ACADEMICS
Comprehensive program for Writing, Reading, Math, Science, and Social Studies
Research and standard base
Designed to meet individual learning styles and levels
CURRICULUM
READING PROGRAMS
PCI -The PCI Reading Program is a Research-Based, Evidence-Based Reading Program for Students with Intellectual Disabilities.
Soar to Success – A research-based reading intervention program for students in grades 3-8 who are reading significantly below grade level delivered in a small group model.
Raz-Kids Reading  – Computerized leveled reading for supplemental reading support on a child's individual level.
GENIUS PROGRAM
PURPOSE
Every child with autism is born with a unique set of individual strengths and talents. For reasons that are currently the focus of extensive behavioral research, they face special challenges to communicate these unique gifts with their outside environment and develop protective behavioral mechanisms early in life or even before they are born. The endless variety of Autism Spectrum Disorder (ASD) has been challenging scientists, psychologists, therapists and – most of all – parents over the past decades and is on the increase in the US. The Autism Academy for Education and Development intends to offer a progressive service for families by integrating the latest behavior technologies in their programs. Developing specific teaching techniques and activities for children with Autism help to strengthen their education. Genius Coaching can offer several important pieces to solve this behavior puzzle and empower students with autism to flourish.